The Ultimate Travel Checklist: Be Prepared for Anything!
Summer is approaching, which means vacation, time off, and hopefully an ability to take a break from our routines and unwind. Traveling is a leisure and a privilege. Not everyone can just pick up and take off. Circumstances around the world can also put up a roadblock on your sightseeing plans and prevent you from going where you want to go.
However, when the opportunity comes, and you're able to plan a trip, you need to make sure that you have everything you need. Once you're abroad, you no longer have the conveniences of home. To be prepared for emergencies or problems, everyone needs a travel checklist to help them note down and remember everything they need to take and do.
This post is not just about what you need to pack. This travel checklist includes everything: packing suggestions, emergency information to have on hand, a list of items for a travel first aid kit, a checklist for planning your trip and much more!
No matter when or where you're able to travel again, use this travel checklist to ensure that you have what you need so that you're able to travel safely, make the most of your time abroad, and reduce the stress of being far from home and it's conveniences.
Check it out!
The Ultimate Travel Checklist
This is everything I have learned to take with me, or note down before I go anywhere. It has helped me tremendously while planning and while abroad. I hope it helps you too!
Of note, I'm assuming a one week to ten-day vacation here. I have tips below on how to handle longer trips. So keep reading!
Destination Planning Checklist
First things first, you have to choose a spot for your trip. Each time you take a vacation will be different based on your bucket list and also on your travel budget. The time of year can also affect your destination as different parts of the world have different travel peak times.
So to choose your destination:
Pick your budget per person
Consider the timing of your vacation…is it possible to find a destination that is off-peak at that time?
Once you've chosen your spot, consult your bucket list and see if there's anything at your destination to help you cross off your bucket list items.
Do your research about the destination. Things to do, see, eat, experience, and note down costs.
Create a spreadsheet to keep all your research and information in one place.
To Do Before You Leave
Many credit card companies will see travel purchases on your card and will figure out that you're traveling. I've gotten emails on my last few trips from them saying "we know you're leaving, have fun"! or some variation of that. However, if you don't get this notice or are not sure, then I'd recommend you call your credit card company to let them know you will be traveling; this way they won't block any transactions abroad for fear of fraud.
If you're planning to go somewhere less well-traveled, consider checking the State Department's site on Travel Advisories, which details the safety level of your destination. Often, local conflicts can make it more dangerous to travel to certain parts of the world. Knowing the status beforehand can help you with planning and making informed decisions.
In addition, double-check whether or not you need a visa for your destination. If you are a US passport holder, you will be allowed to travel to most countries without a visa. However, there are some that require them. Depending on the country, you'll have to get it beforehand and pay a fee (you usually can do this online; sometimes you'll have to send your passport into the embassy). Others, you can obtain and pay for at the airport when you arrive. More information on that can be found here.
Ultimate Packing Checklist
Once you've picked your vacation destination and figured out things to do, now you need to pack. Your packing should line up with what you are doing/have planned, but also be flexible to allow for last minute changes in weather, or accidents (spilled food, stains etc).
I'd recommend that wherever you go, and for however long, you create a travel capsule wardrobe. Doing so will allow you to mix and match almost everything you take with you so that you have even more outfits to choose from and are not limited.
So to pack, first get some clothing basics (to get you started thinking about what you may need):
3-5 pairs of bottoms
7-10 tops
2 cardigans (or light outerwear) in neutral colors
3 shoes: One pair of sneakers, one sandal, one closed-toe shoe (this will differ if you're doing something like Patagonia or cold weather, so adjust accordingly)
Enough undergarments for one week
Include anything else you need for vacation activities e.g., swimsuits and coverups, hiking shoes, snow gear, etc.
If you're going for longer than 7-10 days, then you should plan to do laundry while abroad. Many hotels have that option for you, or you can find a laundromat. You'll remove the need to pack so many clothes and save a ton of space this way.
Pack clothes that can provide more than one function
Something to keep in mind, especially if you have a lot of activities planned, is to make sure everything you pack can be multifunctional.
For instance, if you're going somewhere requiring swim suits, pack coverups that also double as a dress you can wear during the day or out to dinner.
Toiletries
Makeup (if applicable)
Get travel sizes of all your favorite daily use products
Hairbrush/comb
Toothbrush/toothpaste
Feminine hygiene products and birth control (for the ladies, don't forget to think about that time of the month!)
Razors
Extra Items
Small umbrella
Sunglasses
Sunscreen
Phone charger
Headphones
Check out this bottle that I use and love!
Must Have Items
Up-to-date passport
Travel credit card
Cash
Print out, or keep in one place, tickets you have purchased for events/activities
Personal ID/Student ID (with student ID you can sometimes get access to discounted tickets, so take it with you!)
Any prescriptions medications that you take
This is similar to the wallet I use, and I've never had issues:
To Do: Enroll in TSA Precheck and Global Entry
With many travel credit cards, the cost of these is included. The transportation security administration (TSA) precheck and Global entry (customs and border patrol) each costs $100 for five years. This pays for your background check and you must do an in-person interview for each. With Precheck you will save time during check in by skipping long security lines, and with Global entry, you will save time coming home by skipping customs lines.
The interviews can be done at any airport with a TSA/Global entry office, however, depending on the airport, appointments can fill up fast. I had to do my Global Entry interview at the US/Mexico border.
After you fill out your form online, you will receive a list of places where you could make your interview appointment, so rest assured you will not have to dig in and research where to go. I just picked the closest place with the next available interview time and date. However, you can do and choose what is convenient for you.
I highly recommend you sign up for both. The time saved in invaluable.
General Packing Tips
I highly recommend you try to stick to packing light so that you can avoid having checked luggage. Instead, check out this article for packing hacks to help you use just a carryon and backpack (make sure you check out the tip on the collapsible duffel bag!).
Have a separate, safe spot, for your travel documents and other important documents for your trip.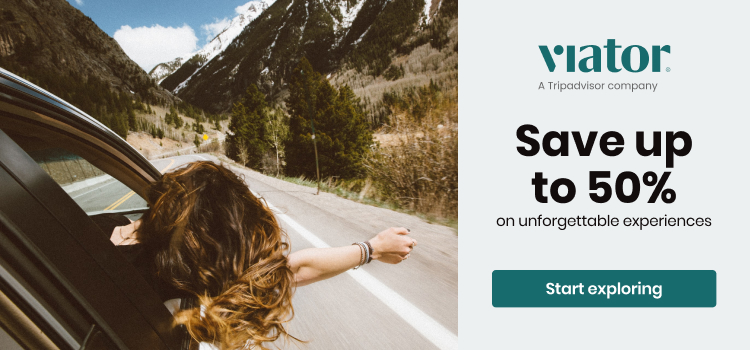 Emergency Travel Checklist
Everyone's worst nightmare (well mine at least) is that you're stuck abroad, surrounded by a language you don't speak and you need help. A big part of getting out of a bind is to know where to go and who to ask. Nowadays, an emergency situation can arise at any time. We all have to be careful and practice travel safety. In addition, we should arm ourselves with information and go prepared.
Things you should know in event of an emergency.
I highly recommend you write these down, because what if you don't have wifi? What if your phone is lost or stolen? There is no substitute for a piece of paper in your pocket.
The phone number and address of the US Embassy at your destination
The phone numbers of your contacts here at home (because who even memorizes phone numbers anymore??)
The number and address of the hotel/air bnb or whatever lodging you're staying in
Look up and note safest means of transportation at your destination (for instance, in Vietnam, some taxis companies were known to cheat tourists and not be safe)
To Do: Enroll in the STEP program.
This stands for Smart Traveler Enrollment Program. How it works:
You sign up before you travel anywhere outside of the US
Your information is saved with the State Department – which means the government knows where it's citizens are any given time
If an issue arises in a country you are visiting, they will be able to communicate with you directly. For instance, you'll get updates on travel information, flight availability, and safety concerns.

I have a colleague who was stuck abroad at the beginning of the Covid 19 pandemic lockdown, and she said this was the single most helpful thing in regards to knowing how to get home and when it would happen.
Emergency First Aid Kit
You should always make a mini kit just in case of injury, or if you need medications of some kind. Trust me when I say you can't trust pharmacies in other countries, and some places the prices are exorbitantly higher.
So, be prepared and save some money!
Medications

Anti-inflammatories like Tylenol, Ibuprofen, etc
Sleep aids – melatonin, CBD (can help you with jet lag too!)
Anti-histamines – Benadryl, Zyrtec, Claritin, etc
Anti-diarrhea – Imodium
Antacids – Pepcid or Maalox chewable tablets
Cold medication – Dayquil, Nyquil tablets, Sudafed, cough drops
Motion sickness tablets – Dramamine
Lubricating eye drops

First aid

Bandaids
Neosporin or bacitracin ointment
Hydrocortisone cream
Small ace bandage
Safety
I want to make a quick comment on safety as well. I believe that as long as you're armed with the above information you will be well prepared for any issues that come up. However, day-to-day interactions while you travel can sometimes trigger your instincts or make you concerned.
Carrying some Mace with you at all times is a great way to ensure you have a way out of a sticky situation. If you don't (and I never remember to pack this), what you can do is this:
If you feel unsafe, or unsure about your safety, then carry a set of keys with you and put each key in between each finger. Create a sort of metal claw (buying a knuckle ring can get you in trouble at the airport, so don't do that).
I have done this on many occasions and have felt better. Hopefully, this trick comes in handy for you too!
In Summary
This ultimate travel checklist is not exhaustive or tailored to any specific vacation, especially the section on the packing list. Of course, depending on where you go and what time of year it is, you will have to create a specific packing list for items you will need.
However, the rest of it should be considered as a standard "to-do" and "to-consider" before you go anywhere. Being safe and taking essentials for personal use and emergencies is always a good idea. However, as you can see there is a lot to think about. Having a travel checklist that you can consult, to remind you and double check that you have everything, can be invaluable.
So, whether you are traveling by plane, train, bus or car, whether you are staying stateside or going abroad, be prepared, be safe, and never forget what you need to pack!
Happy Travels!
---