How to Plan a Trip: 8 Things Keep in Mind Before You Go
As there are more and more people traveling alone or considering it, I thought I'd share some tips on how to plan a trip and share my international travel checklist for all my must-haves when I go abroad. Most of this is what I've picked up from my own experiences. Doing these has helped me not just when preparing for solo trips and but also for group travel. As a result, I feel much safer, comfortable, and confident when heading abroad. I hope these tips help you as well!
How to Plan a Trip
There is no right or wrong way to do this. These recommendations are meant to serve as guidelines so that you are as prepared as you can be before you leave the country. Plus, while you're gone you want to make the most of your time and budget right?
1) Create an itinerary
Not everyone is a travel planner, however, I do believe that when you travel abroad, especially if you travel alone, you should have a travel plan before you go. You want a general idea of things you'd like to see or do, plus maybe some activities that you have signed up or prepaid for.
For instance, you should definitely plan for when you will arrive and leave your destination and which hotel(s) you'll be staying at.
When planning activities, you do not need to plan a trip where every minute of every day is filled. Instead, try to schedule one thing per day that you will absolutely do, and then have a list of other items of interest. You should aim to plan a trip that allows you some structure yet flexibility and spontaneity.
Tip 1: I love excel spreadsheets for making my travel itinerary. A great way to keep it all in one place!
Sample of excel spreadsheet template that you can make. You can also download a template below and start one yourself!
If you'd like a free template to use for your own travels enter your email below. The cells are pre-programmed to tally up your costs and make it easy to keep track of your budget!
If you prefer trip planner apps, there are also a couple out there that will sync to your email and pull in your travel info: Google Trips and TripIt to name a couple.
Itinerary for Activities
To figure out which activities you'd like to do, first, ask friends and family, and then a simple Google search can help you out.
I also love to use Tripadvisor, which is super helpful as a guide when you plan a trip. You can also download the app and save your searches so that you'll have it available to you even when traveling without service or wifi. Viator is another great resource for finding and booking tours/activities to do.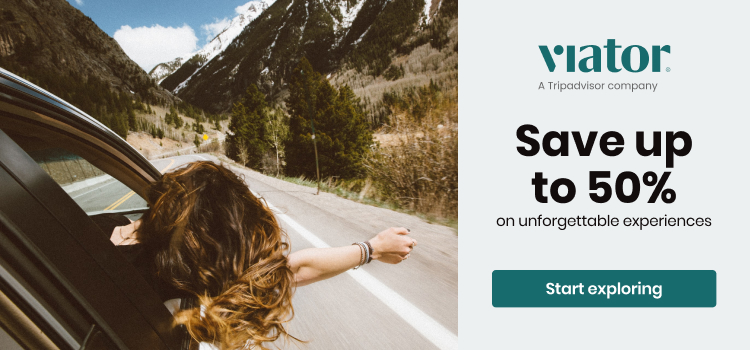 2) Choose a Central Location For Your Hotel
A mistake that I see people making sometimes, is that they go for either the cheapest hotel or decide to splurge on a really nice one.
I recommend you do neither. Instead, when choosing places to stay, once you've jotted down the activities you want, and interesting places to see, start inputting them into Google Maps, and then in that map area search for hotels. In this way, you can see which hotel locations are the most central to the things you want to do.
A centrally located hotel to the activities you're interested in is probably one of the most important travel safety tips I can pass along. Even if it ends up meaning you pay a little bit more for a place to stay. Central locations mean you will likely also be closer to resources (should you need help) and also, by being centralized, you'll be able to walk to most sites/things. Ultimately this saves you money on transportation costs and also increases your exposure to the city you're seeing!
3) Figure Out The Best Way to Get From The Airport to Your Hotel
When you plan a trip, any trip, I highly recommend you get directions and figure out the best way from the airport, or train station or bus stop, to your hotel. It will save you so much time and headache when you reach your destination, especially when traveling solo and especially if English is not the first language there.
The most obvious option is to look for an airport shuttle through your hotel. Next, a taxi is probably the easiest next option, but can also be the most expensive. Many countries/cities have Uber now, or a local, similar rideshare option that you can look into.
Other public transportation options include buses, trains, subways, etc. Also, Super Shuttle exists in many foreign countries and is a great option as well. Just remember, though, that after a long trip, going through these other means of transportation can actually make it take longer to arrive at your hotel. So definitely weigh the cost savings against how quickly you think you'll want to get to your hotel and just take that shower and freshen up/take a nap.
In addition, keep in mind the time that you land at your destination. I know for me, I don't like taking public transportation if it's really late at night. Instead, I'll opt for a taxi, even with a higher cost, because I feel safer and I know that I'll go straight from airport to hotel, with no stops along the way, and not have to worry about anything in between.
4) Download a Google Map of The Places You'll Be Visiting
My friend did this when we went to Cuba. Given that our phones didn't work there at all, we were able to use the map offline and get a sense of where we were. This is a super helpful trick when exploring foreign countries and a great way to ensure you have something to follow to find your way home if you get lost!
5) Plan a Budget For While You're There
You can plan a trip abroad no matter what your budget is. Check out Travel Tips for Any Budget for more on that, but you need to make sure you budget for while you're there as well.
For Money
First, you don't need traveler's checks or even cash in local currency before you go. Just take care of all of that while you're there. In addition, if you have a travel credit card that has no foreign transaction fees, you can pay for everything with that.
If you do want cash, just do an exchange at the airport or local exchange service. An alternative is to take your debit card and use the local ATMs to withdraw local currency. You'll definitely have to pay ATM fees but this is also a super convenient option for you so you can reduce the amount of cash you carry.
Yet another option, if you have an American Express travel credit card (the best travel credit card in my opinion), and don't want to carry your ATM card with you…call Amex and tell them you are traveling and would like a pin number. They'll send you one in the mail. You'll be able to withdraw cash from an ATM using your credit card (with PIN) and just be charged a credit charge (plus transaction fee). Just look for an ATM that accepts Amex (see below).
For Spending
Now that you know how to obtain cash/funds while you're abroad, you need to plan how you'll spend them wisely and make them last. Some things to consider:
Estimate the cost of food and local transportation per day
Budget how much you're willing to spend on souvenirs
Understand the cost of activities while you're there
Research the cost of transportation between cities if you're on a multi-city trip
I suggest looking up blogs and forums for where you're going and see if people have recommendations or feedback about cost of food. Often you can just Google the average cost of a taxi or subway card, for instance, and thus make your calculations before you go!
For Protection
Another tip: don't get travel insurance. More often than not travel insurance companies won't cover your cancellation reason, and if it does, the process of claiming your trip can be very complicated. If there is an emergency that causes you to change your plans, then a doctor's note, or a letter and phone call to the airline can help with getting you a refund even without insurance. So, save yourself the upfront cost of and opt-out.
6) Enroll in TSA Precheck and Global Entry.
It's a 100 bucks for 5 years and it's SO worth it. You'll save time checking in by skipping over all the general public (and get to keep your shoes on) and your re-entry into the country is also expedited. It's a win on both sides.
I love it and never leave home without this because it saves me from having to get to the airport so early and I can get through security stress-free. Whenever and wherever you plan a trip, these two extras go a long way towards a smooth journey.
7) Take Important Documents With You
Keep a specialized travel wallet to put all of your important documents together. Obviously, you'll take your passport and ID with you, but when you plan a trip anywhere abroad, you need to make copies, ESPECIALLY of your passport. I have several. I spread them out amongst my belongings. I have one in my suitcase and extra in my backpack and I leave one with family or friends. Just in case. Or, take a picture of it so you have it in your phone with you at all times.
I do this because if you somehow lose your passport, the only way you're getting another is by going to the US Embassy. Once there you need to show them proof of your American citizenship and a copy of your passport is an easy and simple way to get that process going because they'll be able to confirm it by looking up your passport ID number.
What to Pack
No matter how long you'll be away, you should plan to pack lightly with just a carry-on and backpack. The last thing you want to do is lug around a huge suitcase in a city you're unfamiliar with. Plus, some taxi services may charge you for putting large bags in their trunks!
Also, by not having to check anything in, you will save time at the airport by bypassing the wait at the baggage claim.
8) Backup and Safety Essentials
Create a small first aid kit for yourself. Even if you plan a trip to a well-equipped area of the world, many of these items may be super expensive and how awful does it feel to buy a whole box of something when you just need one?
Your packing list for some of the basics to take: Band-Aids, alcohol wipes, a small bottle of meds—e.g. Tylenol, Advil, Dayquil, Benadryl (helps me sleep on the plane, plus can be helpful in case you run into something you're allergic to), Dramamine (especially needed if you get motion sickness and are planning on doing activities that could activate that—scopolamine patches help too).
Another item that is good to take with you is snacks. I'm all for trying new foods and cuisines when I travel, but sometimes you want a break, or you just need a snack. What if the local snacks are unappealing? Or you truly hate them? Stashing some granola bars or trail mix can go a long way to help to bridge that taste gap while you're away.
Other travel safety tips include having a list of important phone numbers (e.g. the US embassy), or at the very least bookmark them on your phone. Additionally, plan to touch base with family and friends regularly so they know where you are.
---
In Summary
Not every trip needs to be planned to a T; however, having an idea of what you'd like to do can help with saving money via cheap flights, and hopefully finding better deals. There are so many fascinating places to see in this world. Start planning your trip with these tips and get on with your next vacation!
---
What are some of your travel planning tips? Leave comments below!!