How to Plan a Trip: 7 Things Keep in Mind Before You Go
As more and more people are traveling alone or considering it, here are some tips on how to plan a trip effectively to save time and money, stay safe, and help you make the most of your vacation.
How To Plan A Trip
There is no right or wrong way to plan a trip. These recommendations are meant as guidelines to help prepare you for any trip to any country. Plus, while you're gone, you want to make the most of your time and budget, right? Travel smart and be prepared with the following!
1 – Create An itinerary
Not everyone is a travel planner, however, especially if you travel alone, it is important to work out some of the details before you leave. You want a general idea of things you'd like to see or do and maybe some activities you can sign up for or prepay for.
For instance, you should plan for when you will arrive and leave your destination and which hotel(s) you will stay at.
When planning activities, you do not need to plan a trip where every minute of every day is filled. Instead, try to schedule one thing per day that you will do, and then have a list of other items of interest. You should aim to plan a trip that allows you some structure yet flexibility and spontaneity.
How can you keep track of your planning efforts? Create a spreadsheet or look into some travel planning apps to help you stay organized, Google Trips and TripIt, to name a couple.
If you'd like a free template to use for your travels, enter your email below. The cells are pre-programmed to tally up your costs and make it easy to keep track of your budget!
Itinerary for Activities
To figure out which activities you'd like to do, ask friends and family, and then a simple Google search can help you.
Tripadvisor is super helpful as a guide when you plan a trip. You can also download the app and save your searches to make it available even when traveling without service or wifi. Viator is another great resource for finding and booking tours/activities to do.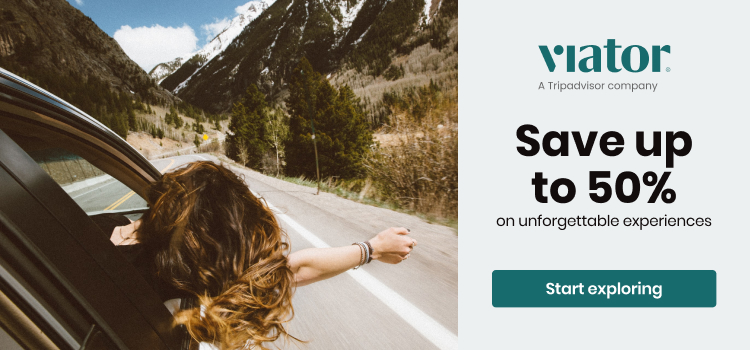 2 – Choose Your Lodgings
A common mistake when planning a trip is to book the cheapest lodging possible. The logic behind this decision is that minimal time will be spent in the room, so what's the point in overspending here? The opposite also happens for those who prefer nicer hotels but never spend enough time in them to justify the cost.
As a compromise, find a lodging location central to most activities you want to do. You do this by mapping out the things to do and areas to explore. Then on top of that map, have Google show you hotels in the area. This will help you visualize the best places to stay relative to your interests.
A centrally located hotel for the activities you're interested in is probably one of the most important travel safety tips. Finding a place within your budget, or even slightly more for a good location, means you will be closer to resources (should you need help), and also, by being centralized, you'll be able to walk to most sites/things. Ultimately this saves you money on transportation costs and increases your exposure to the city you're seeing!
3 – Plan Transportation To and From The Airport
When planning a trip, look for the best way to get to your lodging from the airport. This can be a train, taxi, Uber, or rental car. Preparing for this ahead of time can save you so much time and headache when you reach your destination, especially when traveling solo and especially if English is not the first language there.
The most obvious option is to look for an airport shuttle through your hotel. Next, a taxi is probably the easiest option but can also be the most expensive. Many countries/cities have Uber now or a local, similar rideshare option that you can look into.
Other public transportation options include buses, trains, subways, etc. Also, Super Shuttle is a great option in many foreign countries. Remember, though, that going through these other means of transportation can make it take longer to arrive at your hotel after a long trip. So definitely weigh the cost savings against how quickly you think you'll want to get to your hotel and just take that shower and freshen up/take a nap.
In addition, keep in mind the time you land at your destination. You may want to avoid taking public transportation if it's late at night. In this instance, a taxi that takes you directly to your destination may be a safer option.
4 – Plan A Travel Budget
You can plan a trip abroad no matter what your budget is. Check out Travel Tips for Any Budget for more, but you need to ensure your budget while you're there.
For Money
The easiest way to handle money abroad is to take dollars with you or use your ATM card.
You can exchange your dollars into local currency once you land or use your ATM card at the local ATM. Input the amount you want to withdraw, and the machine will give you local currency at the current exchange rate. Of note, you will be charged bank transaction fees for this method.
For Spending
Now that you know how to obtain cash/funds while you're abroad, you need to plan to spend them wisely and make them last. Some things to consider:
Estimate the cost of food and local transportation per day
Budget how much you're willing to spend on souvenirs
Understand the cost of activities while you're there
Research the cost of transportation between cities if you're on a multi-city trip
Read blogs and forums for where you're going and see if people have recommendations or feedback about the cost of food. Often you can just Google the average price of a taxi or subway card, for instance, and thus make your calculations before you go!
For Protection
Travel insurance with airlines is generally not a good investment. Often, the insurance doesn't cover common cancellation reasons, and getting reimbursed can be drawn out and painful if it does cover your needs.
However, travel health insurance is something to consider. This is especially true if you intend to do intense physical activities or are traveling to an area of the world with limited healthcare capabilities. Most health insurance carriers in the US provide some sort of travel coverage. However, you can purchase additional coverage depending on what you think you'll need.
5 – Enroll in TSA Precheck & Global Entry.
It is worth the investment at the cost of $100 for five years for each of these services. TSA precheck saves you time when you're trying to leave the country. Global entry helps you get back in faster by skipping the customs lines.
6 – Take Important Documents With You
Keep a specialized travel wallet to put all of your important documents together. This includes your passport, ID, travel credit cards, cash, international sim card, and anything else you think you need.
What to Pack
No matter how long you'll be away, you should plan to pack lightly with just a carry-on suitcase and backpack. The last thing you want to do is lug around a huge suitcase in an unfamiliar city. Plus, some taxi services may charge you for putting large bags in their trunks!
Also, by not having to check anything in, you will save time at the airport by bypassing the wait at the baggage claim.
7 – Backup and Safety Essentials
Create a small first aid kit for yourself. Even if you plan a trip to a well-equipped area of the world, many of these items may be super expensive, and how awful does it feel to buy a whole box of something when you just need one?
Your packing list for some of the basics to take:
Band-Aids, alcohol wipes
Emergency medications—e.g., Tylenol, Advil, Dayquil, Benadryl, Dramamine (especially if you get motion sickness), antibiotics (get a prescription from your doctor)
It's also helpful to pack your favorite snacks. While it's important to try local cuisines when you travel, having snacks handy can help you out if you don't like the food or need some familiarity of home.
Other travel safety tips include having a list of important phone numbers (e.g., the US embassy) or at the very least, bookmarking them on your phone. Additionally, plan to touch base with family and friends regularly so they know where you are.
---
In Summary
Not every trip needs to be planned to a T; however, having an idea of what you'd like to do can help with saving money via cheap flights and hopefully finding better deals. In addition, being prepared for emergencies and unanticipated events can save heartache and stress.
There are so many fascinating places to see in this world. Start planning your trip with these tips, and get on with your next vacation!
---
Featured image courtesy of unpslash.