Traveling Alone: 6 Ideas for Things to Do Once You Arrive
Traveling alone is one of the most rewarding experiences I've ever had. You're not only seeing the world for yourself, but you get to know yourself in a way that a group trip would not allow you to do.
Solo trips can be very empowering and are an opportunity to really push your comfort zone. I highly recommend you take that opportunity and run.
If you're unsure of where to begin, then this post is for you.
To Get Started
Before you begin on activities to do at your destination, you have to pick where you want to go. The best solo travel destinations are easy to navigate, help you ease into the experience of being alone, and allow you to travel alone safely (especially important!). This is especially true for first time solo travelers.
You may also want to consider choosing destinations where there is no language barrier. Traveling alone can be scary enough without the added layer of not being able to communicate (especially true for your first solo trip).
My first solo trip was to Scotland and Ireland. I loved it there. People were friendly, it was easy to get around, and I felt completely safe.
Of course, everyone has a different threshold for what they consider to be a good fit for them. I recommend you do your research, get some solo travel inspiration, and pick based on what you're interested in and what you can handle.
Things to Do When Traveling Alone
Once you've arrived, you should have some idea of how you're going to spend your time. You don't need a strict itinerary, but I think having a plan of some sort can allow you to get the most of your trip.
Here are some ideas to kick start your journey.
1 – Do a Tour on Your Own
This is an easy thing to do by yourself. While it's daunting to climb onto a tour bus and ask strangers if you can sit next to them, it's also great for meeting new people. Booking a tour on at least one of the days for your trip is also a great way to get a sense of where you are and the history and background of the city/country you're visiting.
I also use it as a way to understand how the city is laid out and get recommendations from tour guides on where to go and things to do.
2 – Go To a Bar/Out To Eat
Do not eat in your hotel room by yourself! Ask your local hotel concierge services for restaurant recommendations and then walk in and take a seat.
This was by far the scariest thing for me. I always felt like I would be stared at and judged for being alone. NOT TRUE. When you pull yourself out of your head and look around, you'll notice that everyone is either on their phones or deep in conversation with the people they are with.
Those that do notice have just given me a smile, and some strike up conversation!
If this is super scary for you, then for your first venture out, I suggest you do it during the day….for brunch or lunchtime. There's less potential for creepy people and it's a more casual time of day as well
3 – Try Local/Authentic Cuisine
This goes hand-in-hand with the prior point. We have a tendency to stay in our comfort zone, and so may gravitate towards food and restaurants that fit that zone. When traveling in a group, as well, you may end up going where the majority want to go, and if you've got picky eaters then you may not get a chance to try some of the local flavor.
Traveling alone is your chance to stretch your independent, experimenting wings and try local cuisine served in a hole-in-the-wall restaurant. Honestly, some of my favorite food has come from these little spots.
When planning your trip, researching local cuisine ahead of time is helpful in regards to what specialty foods are unique to each country and city, and the best restaurant recommendations. I'm a firmer believer, though, that the best, most authentic flavor comes from the locals. Once at your destination ask your hotel concierge and your tour guides.
(An example of authentic local cuisine is street food! See my street food experience in India: Indian Street Food You Must Try)
4 – Practice Bargaining While Shopping
Traveling alone is a great way to practice your bargaining skills, (as you haggle, you also get to practice the language!).
Many cities have areas where souvenir shopping is the best and cheapest and sometimes you can even bargain down on prices for the things you want. These markets/areas can be a lot of fun to explore, so definitely ask and see before you start purchasing all your memorabilia.
Read more for tricks and tips on how to haggle effectively at How to Haggle While Shopping Abroad
5 – Purposefully Do Something That Challenges Your Comfort Zone
The beauty of traveling alone is you can do ANYTHING you want. Being alone does not preclude you from anything. So don't miss the opportunity to really go for something that you otherwise may not do if you're in a group. You're already traveling alone, so take this time and this chance to really branch out!
If you need ideas on how to do this, this article may help: 12 Ways to Start Stepping Out of Your Comfort Zone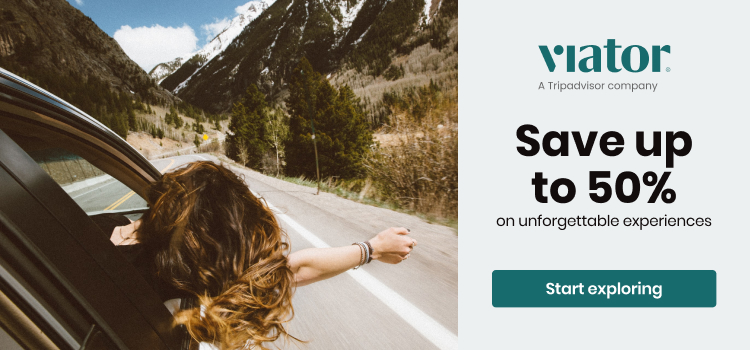 6 – Take Time to Figure Yourself Out
Generally, people start traveling alone for a reason. Maybe you need to take time off from work or get away from whatever life stressors you're dealing with. Maybe you need a mental cleansing and want to gain perspective and realign your life trajectory. Whatever your reason is, make sure you remember to give yourself time to focus on that.
---
Final Thoughts
A solo trip is all about you and what you need or want to do for yourself. The best solo vacations give you a sense of fulfillment, accomplishment and help you grow as a person. Regardless of whether or not you have done this, always remember that traveling, especially traveling alone, can be a defining moment. The fact that you are able to travel alone is a gift and privilege and you should use it to maximum of your ability.
Above all, don't forget to just have fun.
What are your tips for spending time abroad solo? Leave feedback below!
For travel safety tips, read more at: Travel Safe While Abroad
Pinnable image courtesy of Canva.