Unique Girls Weekend Ideas For Your Next Getaway
Who regularly needs a break from life? Who loves to take those breaks with their best gal pals? (Raises hands). A girl's weekend can do a lot to help you unwind, refocus, reconnect with your people, and just get refreshed. I've had plenty of girls weekends aways, and plenty on my bucket list I'd like to do still. What follows are some girls weekend ideas so that you can plan a break for yourself and your squad!
Girls Weekend Ideas: Getting Started
As the crazy planner that I am, I recommend you should have a theme for your weekend…or at least I suggest you start here. Figure out what people in your group want to do or need for your girls night activities. Establish that theme and then use that to kickstart your planning. Some examples include spa trips, yoga retreats, hiking trips, beach getaways, or even local activities, etc.
Once you have an idea of what you're looking for, you should hammer out a location. If you're like me and have friends all around the country, then picking a neutral spot in the middle makes it easy for everyone. Alternatively, if there's a bucket list destination you're aiming for, then be sure to take enough time off accordingly for a longer weekend!
What Can You Do
Some specific examples of trips you can take are below. I hope this helps you with your future trip planning!
Caribbean Island Getaway
I think this ends up being equidistant for a lot of people and serves as a great beach getaway. I mean, who can say no to white sand beaches! Island vacations can be super affordable and serve as a great option to unwind as well. Of course, you would need a long weekend off in order to do this properly. I'd also recommend looking into all-inclusive vacation packages as that will further reduce the stress of spending while you're there!
Some examples of excellent Caribbean destinations: San Juan, Puerto Rico; Punta Cana, Dominican Republic; Turks & Caicos; I've done all of these and you really don't need more than a long weekend to do activities, and they're all pretty easy to get to.
Spa trip
There are actual spa resorts out there where all you do is pamper yourself. Can I get a hell yes.
Yoga retreat
Mindfulness is a big deal nowadays, and we don't do enough of it. This helps not only with relaxing but with reconnecting with you are.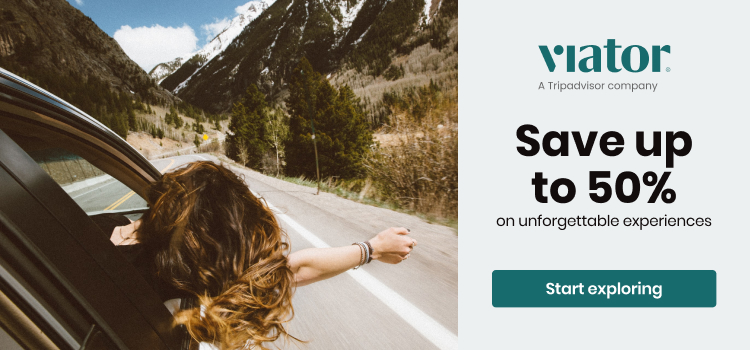 Glamping
I am not a camper. I've done float trips and camping and I've done Macchu Picchu. While I appreciate all of those experiences, it's not my cup of tea. However, glamping is a happy balance between being outdoors and still having those creature comforts that I require.
I think there's also something about being out in nature and away from the hustle and bustle of the city that makes it easier to focus on the people you're with. I had my own girls weekend recently where a friend and I went to glamping in Joshua tree national park; it was a great way to get out and catch up!
Foodie Destination
Need some unique girls weekend ideas? Consider traveling for food.
Who travels just for the food? Just me? Well, you should try it. There are cities right here in the States with great local flavors (New Orleans, Louisiana; Charleston, South Carolina; Miami, San Diego, California to name a few with great restaurants and bars), not to mention the amazing local cuisines abroad.
National Parks
I don't have all of these on my to-do list, but I'm becoming more and more interested in them. With climate change threatening all of us, the protected parks need continued protection, and we should definitely take advantage while they are still around. Who knows, maybe it will also inspire you to donate to help keep them maintained!
Outdoor Activities Trip
For some, getting outside, getting fresh air, seeing nature, and exercising is a preferred method for unwinding. I also think it's a great way to see your own backyard. We have a lot of great options in the States with regard to national parks and all the activities they provide. Consider checking them out for your next girl's weekend!
For all those water-loving friends, consider a girls weekend getaway on the water! There are weekend cruise options out there or go to a location where you can rent a boat and do all those water-related activities, including kayaking, canoeing, white water rafting, swimming, jet-skiing…you get the idea.
Other adventurous activities that make for great trip options are hiking trips, biking destinations, skiing trips and the like.
Wine Tasting Trip
Wine tasting is one of those girls weekend ideas that never gets old in my opinion. There are so many different types of wines, and so many unique vineyards to choose from. Making a point to see and try as many as you can, can never be a bad idea.
Here's my trip to Napa: Wineries Tours and Your To -Do List
Go Into The City
Maybe you live on the outskirts of a large city. Going into the city and spending some quality time there can be a great option for a girls getaway weekend. Get a hotel suite, see the town, catch a show, go out, and get some great food!
Seasonal Getaways
Consider traveling to different parts of the country for the very purpose of seeing and experiencing the local seasonal changes. For instance, going to the northeast to see the fall foliage, a trip to the mountains for a winter getaway just to see the snowcapped peaks and play in the snow, or even a trip to Vegas for the amazing concerts and shows!
Girls Weekend Ideas If You're Staying Local
Maybe your friends are all nearby and you just want a quick get-together for a fun girls weekend escape, or even just for a night. Here are some girls' weekend ideas for your staycation.
Wine and Movie Night – who doesn't love a good chick flick or rom-com?
Spa Day – facials and massages are always a good idea.
Shopping sessions – splurge and treat yourselves
Visit local breweries, take a tour, do some tastings
Game Night
Local hikes, boat rides, local tours, and activities – get to know the town you're in.
See a local show or concert
Horseback riding
Hot air balloon rides – challenge your comfort zones!
Take a cooking class or art class – maybe learn something new!
These are just some ideas to get you started in your brainstorming. Depending on where you live, the options may change. The idea here to help you get started with planning so that you actually make something happen. Sometimes I think that the best weekend girls trip ideas come at you at the last minute. So if you're trying to figure something out, hopefully, this helps!
Why Girls Weekends Are A Must
It's always important to stay connected with friends, and it's even more important to spend time with them, catch up, and give yourself a break from your own hectic schedule. Often it's not even about what you do, it's who you're doing it with.
These ideas for activities are meant to give you an excuse to get together under a common goal or desire. Ultimately, the most important part of a girls weekend is just spending time together, chatting, unwinding, unloading all your stress, maybe getting a few laughs, and hopefully giving yourself some perspective.
Life is short, and you will always be busy. But be sure to take the time you do have and spend it wisely with those that matter the most.
Final Thoughts
Many of these ideas can be combined into one spectacular weekend. But as I mentioned, it matters less what you do than who you do it with. The point behind girls weekends are to remind yourself of the things that really matter. Sometimes, having activities to do can help everyone get out of their own heads and get the truly important conversations going.
Images courtesy of unsplash